ACTOR OF THE GERMAN CITY THEATRE IN RIGA – ALEXANDER DEUBNER AND HIS FAMILY
Keywords:
German City Theatre in Riga, Alexander Deubner, newly discovered materials
Abstract
The research stage prior to historic building restoration more often comes with essential discoveries in the field of construction and the history of interior design, however, occasionally more fragile historical evidence, such as photographs and documents, are found. This is the case of the Deubners' House, located at Skārņu Street 6 in Riga. Many family's historical documents covering the period from the middle of the 19th century to 1940 were found during the restoration work undertaken on the Deubner's House in the 1980s. In 2020, these historical documents were handed over to researchers. They revealed a great deal of unknown about the German City Theatre actor Alexander Deubner, who was once famous all over the world and now forgotten.Riga St. Peter's Church records made it possible to unearth the details of the branch of the Deubner's family tree. While, the Deubner's family archive materials that were accidentally discovered during the restoration, as well as the information published in periodicals and provided by museums allowed outlining particular aspects of Alexander Deubner's creative work and life. Whereas, his family correspondence revealed some exciting facts about daily life of Rigans and dwellers of other European cities.
References
Anonīms autors. (1912). Album Academicum des Polytechnikums zu Riga, 1862-1912. Riga: Jonck&Poliewsky. Pieejams: https://core.ac.uk/download/pdf/19900906.pdf (skatīts 21.04.2021.)
Danielczyk, Julia (2005). Michael Isailovits. In: Kotte, Andreas (Hg.): Theaterlexikon der Schweiz. Zürich: Chronos, Band 2, S. 909.
Deubner. Dzimtas arhīva materiāli. 1847-1942. Mencendorfa nams. www.anchestry.com (skatīts 05.02.2020)
Everett, William (2007). A. Sigismund Romberg. Yale: University Press.
Grange, William (2001). The Popular Repertory and the German-American Audience. In:The Pabst Theater in Milwaukee. Pieejams:http://digitalcommons.unl.edu/theatrefacpub/17 (skatīts 20.04.2020)
Hausmanis, V. (10.08.2001). Teātra pilsēta un tās Eiropas atbalsis. Latvijas Vēstnesis.
Preses ziņu apskati:
Deutsche Zeitung im Ostland (27.06.1942)
Düna Zeitung (04.09.1892)
Jaunākās Ziņas (22.10.1929)
Riga am Sonntag (27.10.1929)
Rigasche Anzeigen (19.10.1931)
Rigasche Post (29.10.1939)
Rigasche Rundschau (30.09.1919; 22.10.1929; 12.05.1932; 05.06.1937;26.10.1939) Rigasche Stadtblätter (21.10.1882)
Rigasche Zeitung ( 22.11.1880; 19.12.1881; 07.02.1918)
Tēvija (15.05.1942).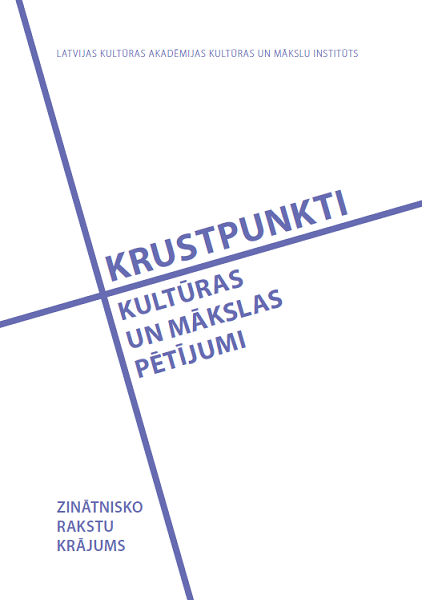 Downloads
Section
KULTŪRAS VĒSTURE UN MANTOJUMS
License
Copyright (c) 2022 Krustpunkti: kultūras un mākslas pētījumi
This work is licensed under a Creative Commons Attribution 4.0 International License.