DOES ART HAVE A TASK? STATE PROCUREMENT VS CREATIVE FREEDOM
Keywords:
artist, artefact, communication, message, freedom of creativity, public procurement
Abstract
This article outlines several trajectories in art sociology in respect of the issue of the artist and a piece of art. What is the status of an artist and self-awareness within the relations of social context: in the realisation of the social life of a piece of art? Applied theories have been chosen to discuss the public space in search of an answer to the question: whether art represents the state procurement or the artist is a free and creative personality in a democratic society? Another question is as follows: Does art have a task? During the last decade several pieces of art depicting harsh reality have been created in Latvia in the manner of social criticism. In the new social system society is not only searching for criticism, but is also longing for art that represents social integrity and identity.
References
Bourdieu, 1990. P. Bourdieu. In Other Words, Cambridge: Polity, 1990.
Horkheimer, 1972. M. Horkheimer. Art and Mass Culture. Critical Theory: Selected Essays. N.Y.: Herder and Herder, 1972.
Inglis, 2005. D. Inglis. Thinking 'Art Sociologically. The Sociology of Art. Ways of seeing. Ed. by D. Inglis and J. Hughson. N.Y.: Palgrave Macmillan, 2005. – pp. 11–29.
Luhmann, 2000. N. Luhmann. Art as a Social System. Stenford University Press. 2000.
McCloskey, 1994. D. N. McCloskey. Storytelling in Economics. Narrative and Culture. To Uses of Storytelling in the Sciences, Philisophy, and Literature. London: Routledge, 1994.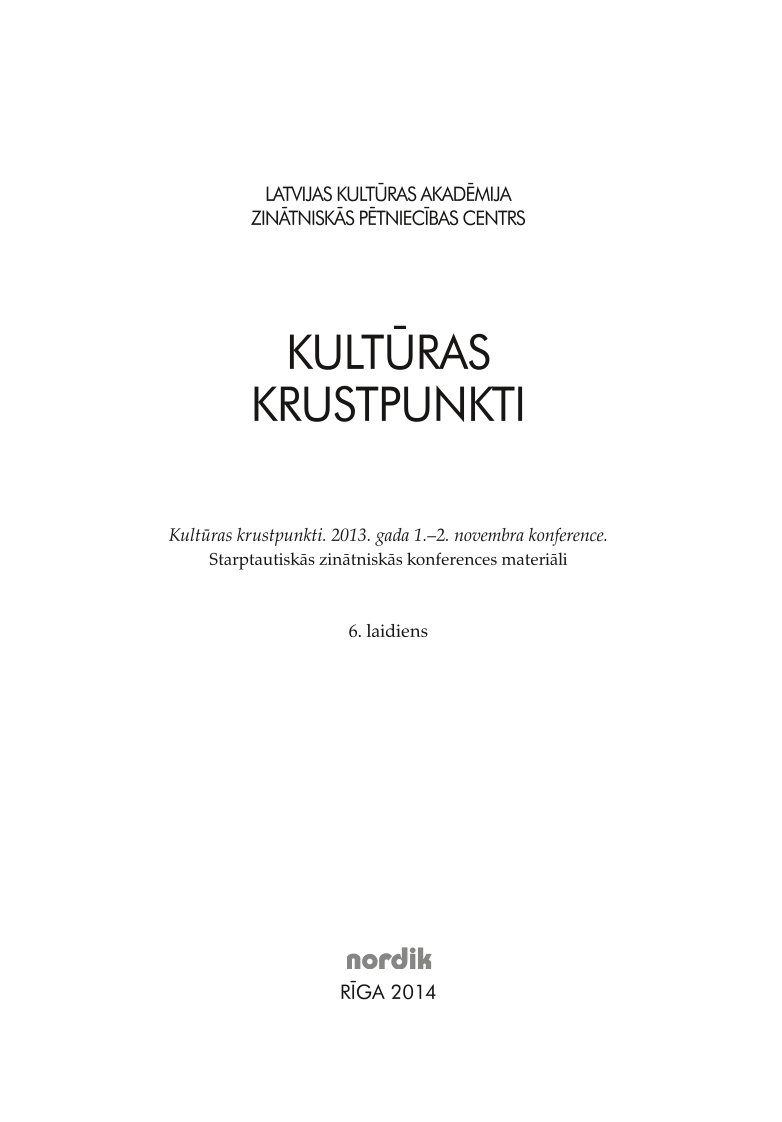 Downloads
License
Copyright (c) 2022 Culture Crossroads
This work is licensed under a Creative Commons Attribution-NonCommercial 4.0 International License.