BIBLICAL MOTIFS IN THE NOVEL "PET SEMATARY" BY STEPHEN KING
Keywords:
allusions, the Bible, Gospels, periphrasis, horror literature
Abstract
The theme of this article is devoted to the creative works of Stephen King, the living classic of horror literature. Biblical motifs frequently play a significant role in his works and they are included in his novels from the positions of peculiar inversion. This article focuses on the novel "Pet Sematary" published in 1983 that analyses one of the most universal fears of human beings fromvarious points of views: the fear fromdeath. The article examines the deliberate author 's periphrasis of the biblical motif in this novel, particularly the Gospel of the New Testament, where the central event is the death of Jesus Christ and resurrection or the so-called Easter story. The article analyses the way how S. King, resorting random allusions, other means of language and thematic interconnections, deconstructs several biblical notions in a peculiar way and offers solutions for the theme of the inevitability of the cycle of life and death in a modern context.
References
Bībele, 2008. Bībele. 1965. gada revidētais izdevums. Rīga: Latvijas Bībeles biedrība, 2008.
Kings, 2012. S. Kings. Zvēru kapiņi. Rīga: Zvaigzne ABC, 2012.
Schlobin, 1983. R. C. Schlobin. Fantasy versus Horror. Survey of Modern Fantasy Literature. Ed. Frank N. Magill. New York: Englewood Cliffs, 1983. – pp. 59–66.
Strengell, 2003. H. Strengell. Frankenstein's Monster: Hubris and Death in Stephen King's Oeuvre. Postgraduate English Journal, 2003. No 7.
Tolkien, 1997. J. R. R. Tolkien. On Fairy-Stories. The Monsters and the Critics and Other Essays. London: Harper Collins Publishers, 1997. – pp. 109–161.
Whisker, 2005. G. Whisker. Horror Fiction: An Introduction. New York, etc.: Continuum, 2005.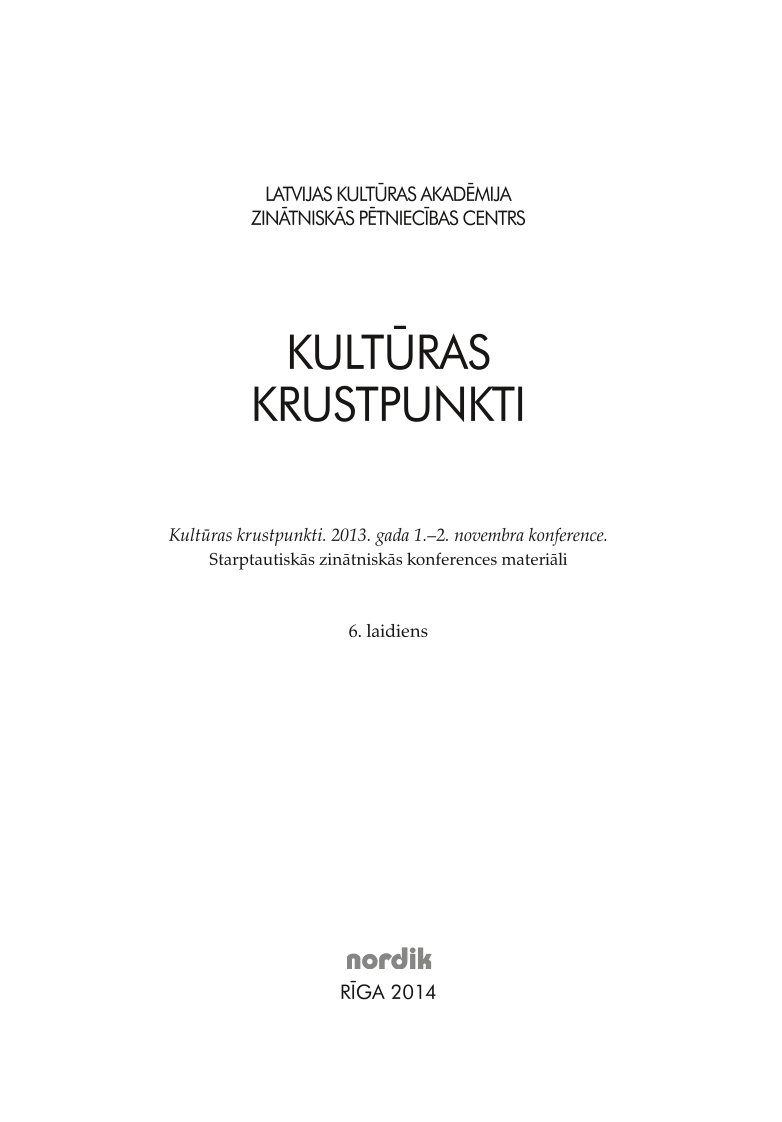 Downloads
License
Copyright (c) 2022 Culture Crossroads
This work is licensed under a Creative Commons Attribution-NonCommercial 4.0 International License.