DEPICTION OF THE HUMAN BEING IN LATVIAN FEATURE FILMS. THE SOVIET PERIOD
Keywords:
the Soviet cinema, feature films, visual aesthetics
Abstract
The objective of this paper is to characterise, compare and analyse the depiction of the human being in Latvian feature films during the Soviet period – afterWorldWar II (in the 1950–60ies) and the 1970–80ies. In the centre of the world created by films of each of these periods there is a person of a different type who (directly or indirectly) offers a message about his/her time: it is obviously depicted in the value systems of the characters, as well as the models of actions and their visual images. When taking into account the influence of visual images created by the cinema and, frequently, its direct participation in transferring the message to the audience, special attention is paid to the visual aesthetics of the films: the positioning of the camera, lights, assembly, the composition of the film frame, and the placement of actors in it. Another essential theme that requires particular attention is the choice of actors/types of personalities, that is, the correspondence of the visual images (appearance) of film characters or, on the contrary, there is a contrast with the official concepts, stereotypes and/or canons of the particular period. The paper highlights films and actors that are typical of the respective periods, providing an analysis of vivid screen images and a series of films.
References
Ansone, 2008. E. Ansone. Padomjzemes mitoloģija. Rīga: Neputns, 2008.
Bordwell, 1985. D. Bordwell. Narration in the Fiction Film. London: Methuen, 1985.
McDonald, 1998. P. McDonald. The Oxford Guide to Film Studies. Oxford: Oxford University Press, 1998.
Perkins, 1972. V. F. Perkins. Film as Film. New York: Penguin, 1972.
Балаш, 1969. Б. Балаш. Кино. Москва: Прогрес, 1969.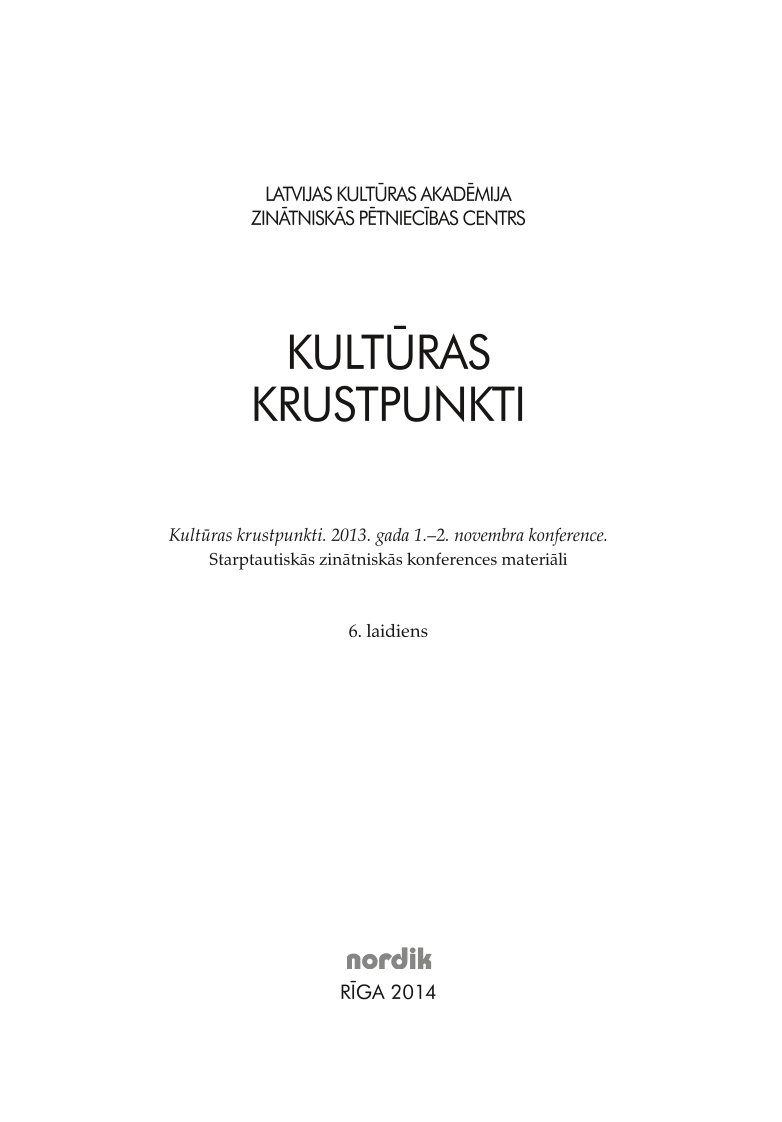 Downloads
License
Copyright (c) 2022 Culture Crossroads
This work is licensed under a Creative Commons Attribution-NonCommercial 4.0 International License.