ABOUT THE NEED TO USE THE NOTIONS "HERITOLOGY" AND "MNEMOSOPHY" IN THE TERMINOLOGY OF MUSEUMS
Keywords:
museology, heritology, mnemosophy, heritage studies, museum studies, total heritage
Abstract
Over a period of three decades the Croatian museologist Tomis- lav Šola has offered two neologisms to denote the sector of museums and heri- tage and their respective theory: heritology andmnemosophy. The new terms characterise Šola's interpretation and priority issues of the sector in their own way, at the same time they arouse theoretical discussions about the borders of the sector and the need to address the theory of heritage from a wider per- spective than it is applied in practice. In accordance with Šola's critical atti- tude towards the sector and people working in this sector, the implementation of neologisms in practice encounters mistrust and doubt of professionals working in the area of heritage. This article discloses the origin of these terms, their contribution to the sector 's theoretical basis and the reasons for their slow inclusion in the dictionary of the sector.
References
Harrison, 2013. R. Harrison. Heritage. Critical Approaches. Londona: Routledge, 2013.
Macdonald, 2013. S. Macdonald. Memorylands. Heritage and Identity in Europe Today. Londona: Routledge, 2013.
Parry, 2010. R. Parry. Museums in a Digital Age. Leicester Readers in Museum Studies. Londona: Routledge, 2010.
Radiņš, 2004. A. Radiņš. Zinātniskais darbs muzejā. Rīga: Muzeju Valsts pārvalde, 2004.
Šola, 1997. S. T. Šola. Essays on Museums and Their Theory. Helsinki, 1997.
Šola, 2012. S. T. Šola. Eternity does not Live Here Anymore. Glossary of Museum Sins. Zagreba: [Autorizdevums], 2012.
Ward, 1996. C. Ward. Anarchy in Action. Londona: Freedom Press, 1996.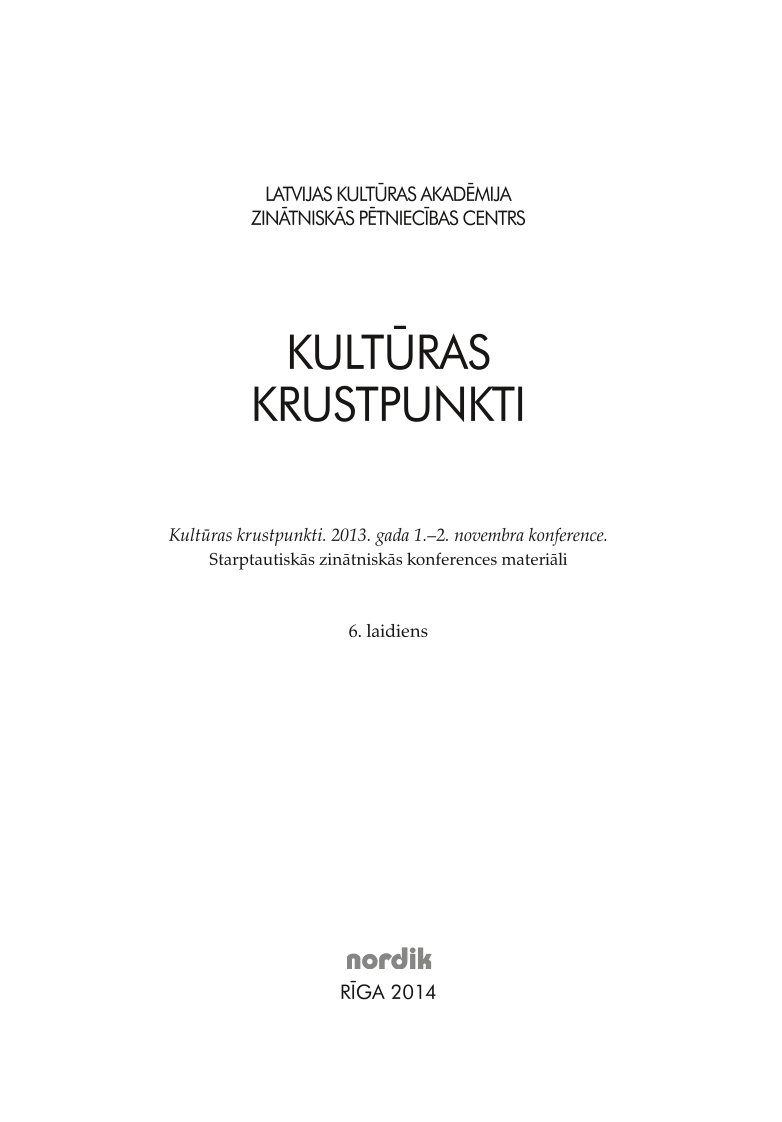 Downloads
License
Copyright (c) 2022 Culture Crossroads
This work is licensed under a Creative Commons Attribution-NonCommercial 4.0 International License.