SIGNIFICANCE OF THE UNIVERSAL DESIGN OF LANDSCAPE ENVIRONMENT OF RESORTS AND REHABILITATION CENTRES
Keywords:
universal design, environment, landscapes of resorts and reha- bilitation centres
Abstract
The research is focused on various aspects of landscape exterior design of resorts and rehabilitation centres that are marked by aesthetic val- ues and also incorporate functional landscape values. In order to ensure qual- itative environment for resorts and rehabilitation centres it is vital to comply with the principles of accessibility and usability for a wider range of users. Nowadays this is defined as universal design.
References
Douglas, Douglas, 2004. C. H. Douglas, M. R. Douglas. Patient-friendly Hospital Environments: Exploring the Patient's Perspective. Health Expectations. 2004. Vol. 7. No. 1. – pp. 61–73.
Mace, Hardie, Plaice, 1991. R. Mace, G. Hardie, J. Plaice. Accessible Environments: Toward Universal Design. Design Interventions: Toward A More Humane Architecture.
Eds. F. E. Preiser, J. Vischer and E. T. White. New York: Van Nostrand Reinhold, 1991.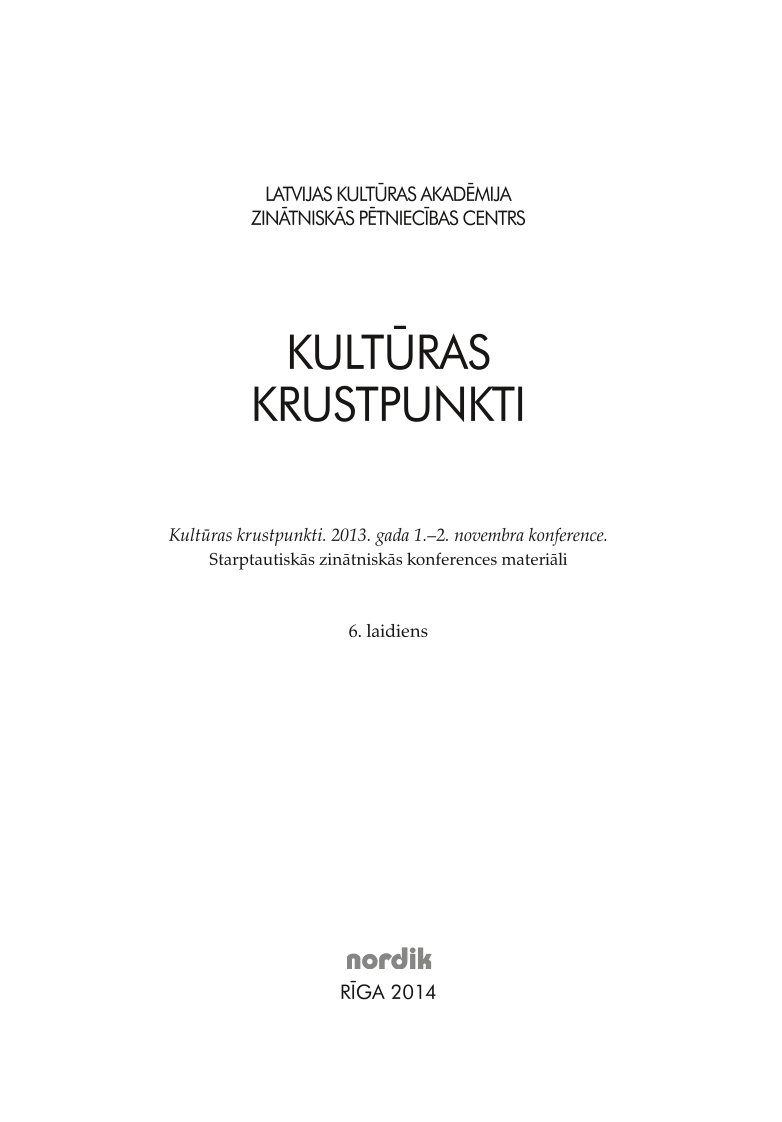 Downloads
License
Copyright (c) 2022 Culture Crossroads
This work is licensed under a Creative Commons Attribution-NonCommercial 4.0 International License.