THE RIVER SVĒTUPE AND ITS VICINITY IN PROTOCOLS OF THE COURT AND THE BOARD OF THE RURAL MUNICIPALITY IN THE SECOND HALF OF THE 19TH CENTURY
Keywords:
the village Svētciems, the court of the rural municipality, the board of the rural municipality, the Livonian dialect of Vidzeme, landlords, landowners, peasants, the River Svētupe
Abstract
This article focuses on the various uses of the protocols of the court and the board of the rural municipality of Svētciems by paying special territorial attention to the vicinity of the rivers Svētupe and Jaunupe; it also provides characteristic examples from the sources. The protocols are obvious evidence of the local situation, and they provide specific examples for particular situations that are typical of the processes of the 19th century in Latvia: buying out of peasants' farms, relations of the landlords and the peasants, interrelations and problems of communication between them, the struggle between the Ev. Lutheran Church and the Orthodox Church to gain influence among common people, and emigration to Russia from various provinces of Vidzeme.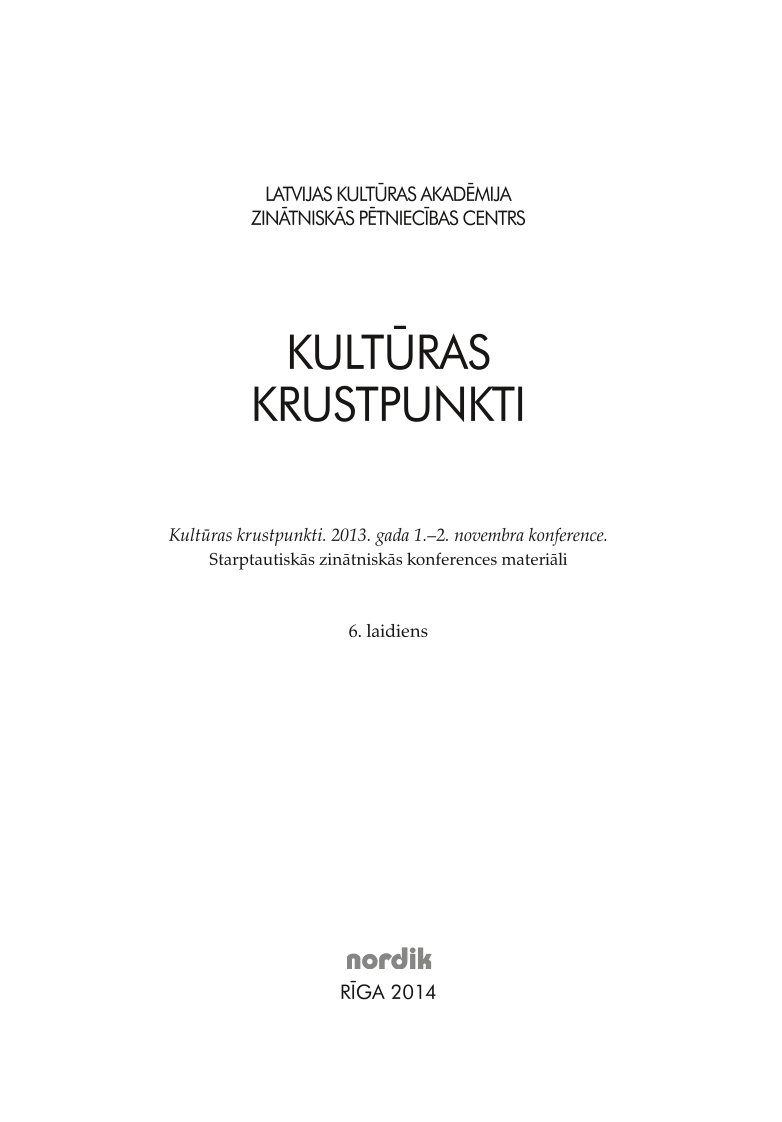 Downloads
License
Copyright (c) 2022 Culture Crossroads
This work is licensed under a Creative Commons Attribution-NonCommercial 4.0 International License.