THE LONELINESS OF THE STRAWBERRY FIELD. PĒTERIS LAĶIS, INGMAR BERGMAN AND THE CINEMA ESSAY
Keywords:
Pēteris Laķis, essays, director Ingmar Bergman, movies, experi- ence of watching movies
Abstract
This article, written in a form of an essay, reviews the theoretical work of the Latvian philosopher Pēteris Laķis, in particular the essay devoted to the understanding of time; it also analyses the parallels with the creative work of the Swedish cinema and theatre director Ingmar Bergman. Ingmar Bergman's films that were shown in the Soviet Union, especially his film "Wild Strawberries" (1957) had an immense effect upon thinking of the new genera- tion by expanding perceptions about the borders of both reality and art.
References
Laķis, 2001. P. Laķis. Esmu tipisks latviešu inteliģents. Kino Raksti. 2001. Nr. 4. – 21.–26. lpp.
Laķis, 2002. P. Laķis. Gara vientulība: esejas. Rīga: Jaunā Daugava, 2002.
Strindbergs, 1997. A. Strindbergs. Sapņu spēle. A. Strindbergs. Sapņu spēle. Spoku sonāte. Rīga: Daugava, 1997.
Лакис, 1985. П. Лакис. Методологические и логические аспекты прогнозирования. Рига: Зинатне, 1985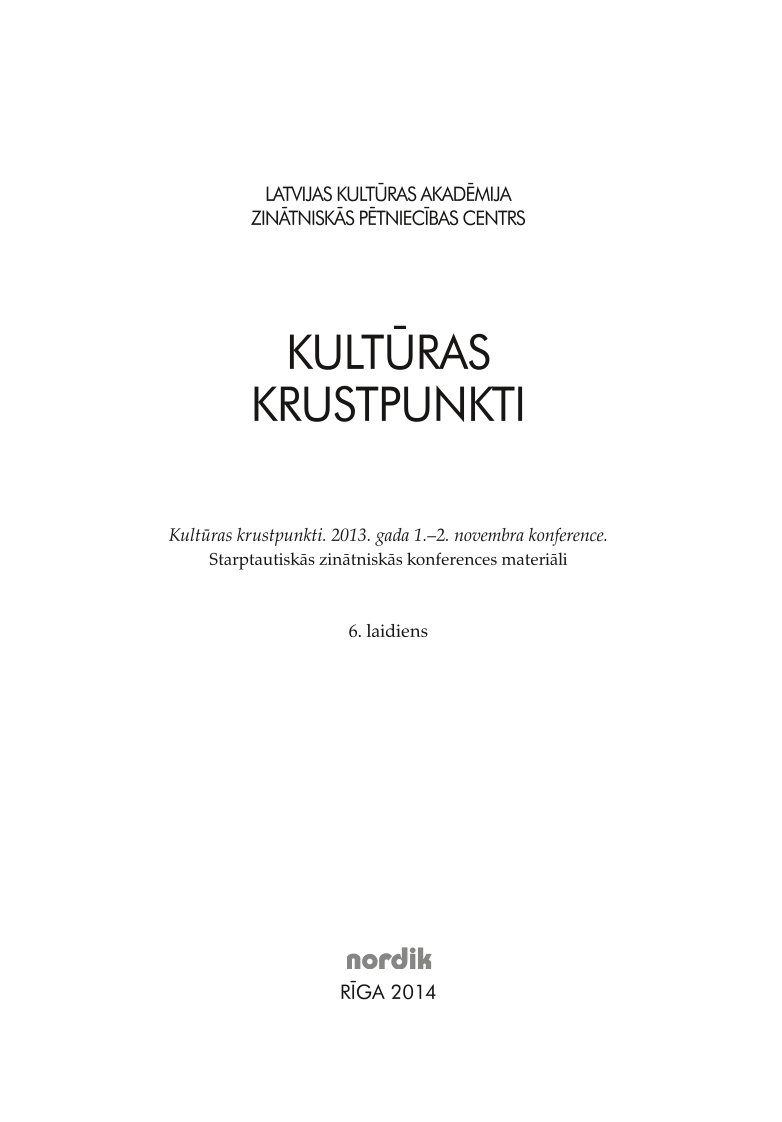 Downloads
License
Copyright (c) 2022 Culture Crossroads
This work is licensed under a Creative Commons Attribution-NonCommercial 4.0 International License.