GRAFFITI WRITING IN SOFIA: IDENTITY CONSTRUCTION AND URBAN SPACE
Keywords:
graffiti, identity, urban space
Abstract
The article is based on the analysis of fieldwork studies of the local graffiti and street art production in Sofia, Bulgaria. The author argues that at present the majority of the graffiti writers there tend to produce TTP graffiti following the global graffiti tradition and taking into consideration its conventions and heritage. As a result of that the meaning of the local TTPs and street art is quite clear and understandable to the foreign TTP writers, to the majority of the young people in the city as well as to a growing group of connoisseurs. The rest usually see in the same writings either strange art or nothing but scribbles, oddly deformed letters and unclear symbolic images. The article interprets the processes of mutual understanding or misunderstanding which contribute to the creation of new types of coherences and differentiation in the local urban milieu.
References
Austin, J. (2001). Taking the Train. How Graffiti Art Became an Urban Crisis in New York City. New York: Columbia University Press.
Baudrillard, J. (1974). Kool Killer. Les Graffiti de New York. Ou l'insurrection par les signes. Papers:Revista de sociologia. Vol. 3, pp. 27–38. Available: https://papers.uab.cat/ojs-papers/papers/article/view/v3-baudrillard (viewed 26.03.2019.)
Castelman, C. (1982). Getting Up. Subway Graffiti in New York. Cambridge, Mass: Mit Press.
Dickinson, M. (2008). New York City's War on Graffiti. Critique of Anthropology. Vol 28. No 1, pp. 27–45.
Ferrell, J. (1993). Crimes of Style. Urban Graffiti and the Politics of Criminality. New York: Garland.
Hebdige, D. (1988). Hiding in the Light: On Images and Things. London & New York: Routledge.
Lachman, R. (1988). Graffiti as Career and Ideology. American Journal of Sociology. Vol. 94, pp. 229–250.
Miller, I. (2002). Aerozol Kingdom: Subway Painters of New York. Jackson: University Press of Mississippi.
Neef, S. (2007). Killing Kool: The Graffiti Museum. Art History. Vol. 30, No 3, pp. 418–431.
Krastev, K. (2004). Vapski boyadisva leko [Vapski Paints Easily]. Starshel newspaper, № 3049. Available: http://www.starshel.bg/2004/st3049.htm(viewed 1.07.2005.)
Samardzhieva, M. (2014). Gradskata sreda: stranichni efekti – flakonna higiena [The Urban Environment: Side Effects – Spray Hygiene]. Stash, 29 January 2014. Available: http://stashbg.com/2014/01/градска-среда-странични-ефекти/ (viewed 15.04.2014.)
Snyder, G. J. (2006). Graffiti Media and the Perpetuation of an Illegal Subculture. Crime, Media, Culture. Vol. 2, No 1, pp. 93–101.
Young, A. (2014). Street Art, Public City: Law, Crime and the Urban Imagination. Abingdon, Oxon: Routledge.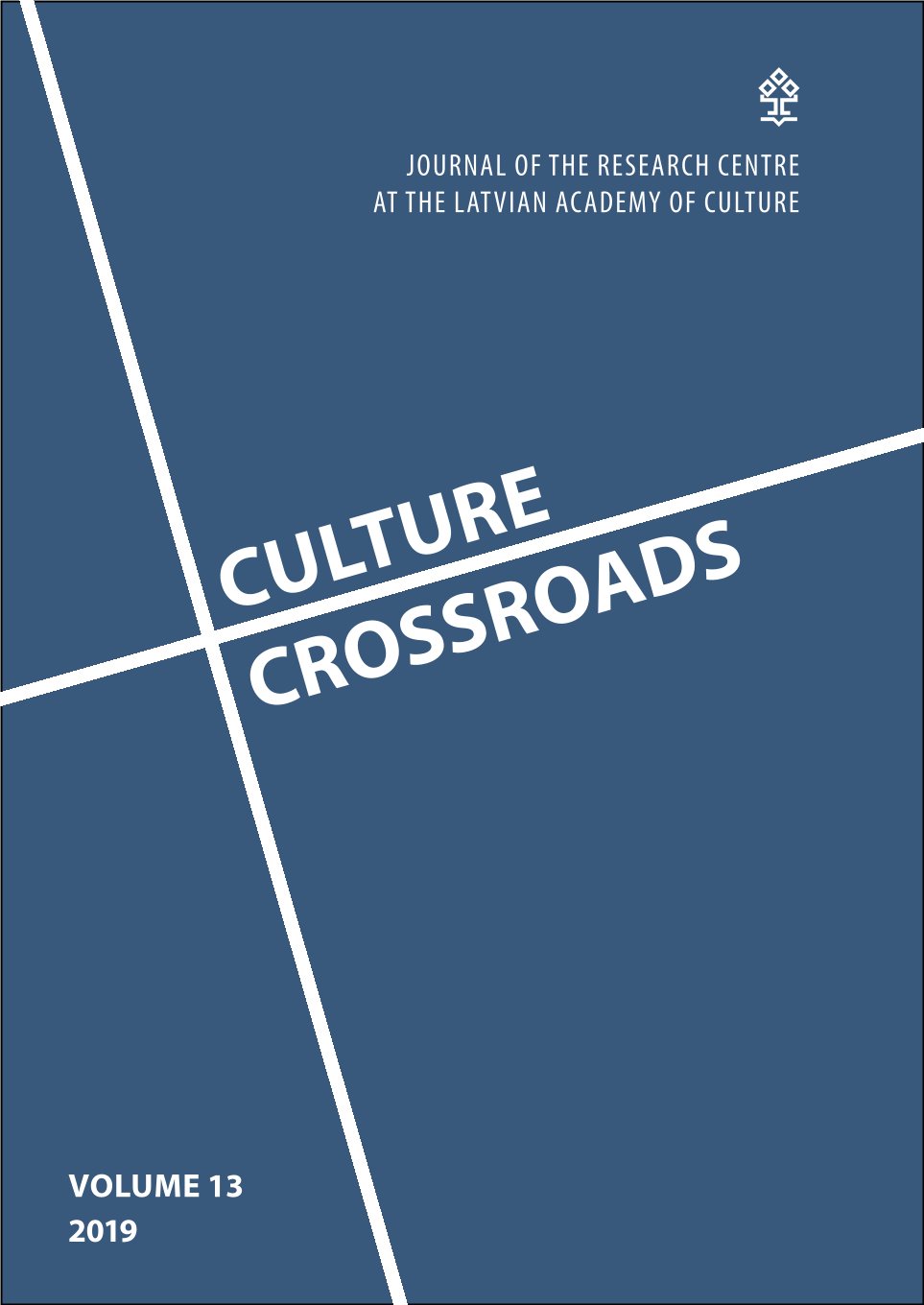 Downloads
License
Copyright (c) 2022 Culture Crossroads
This work is licensed under a Creative Commons Attribution-NonCommercial 4.0 International License.